The Dance Fever Dispatch Talks to George McCrae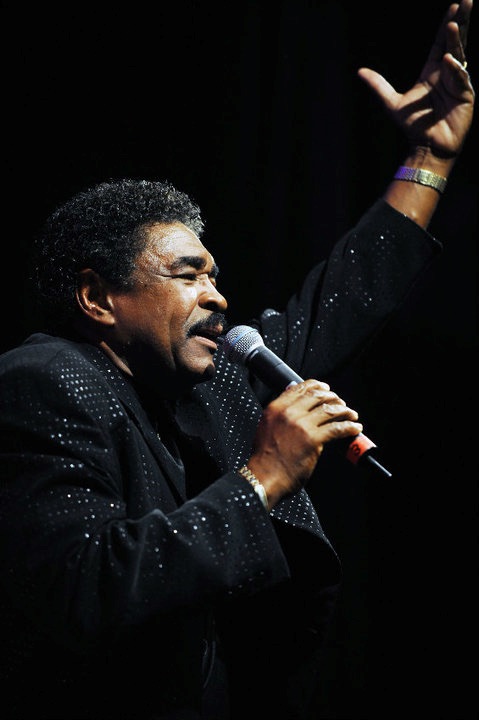 We love that the Ultimate Disco Cruise brings all of our favorite artists together into one big, weeklong party. But did you know that some of them have been hanging out together ever since the dawn of disco? In fact, it was KC (of the Sunshine Band) who gave George McCrae his big break back in 1974. We got a chance to speak with George recently, who told us how KC recruited him to record his number one hit, "Rock Your Baby," and together they helped launch the disco era.
When KC first invited George McCrea to sing on a new song he had written with Richard Finch, George had no idea that it would go on to spark a brand new sound and remain one of the most popular hits of the era. "I was just hoping for a hit on the R&B charts," George tells us, revealing his modest hopes and dreams for "Rock Your Baby." "So when it got to the Billboard R&B charts, I thought 'wow' but then they told me a couple of weeks later that song was on the pop and the R&B charts. It was shockingly surprising to me."
Fans couldn't get enough of this new disco sound, sending the song to #1 in just seven weeks and earning George a Grammy nomination. "Rock Your Baby" would go on to sell more than 11 million copies and become a worldwide smash, landing at #1 in more than 10 countries.
"We started the whole craze," George marvels, as he describes how that recording session with KC ended up changing pop music forever. "People wanted to dance," he surmises. "They were sick of hearing about the war and this song and all the disco songs that came after it made them happy and just want to dance."
His signature love song, "Rock Your Baby," helped kick off the disco era and George's career at the same time. As the tune dominated the airwaves and the dancefloors around the world, it was a phone call from none other than James Brown that made George realize that he had truly become a bona fide star. "All of a sudden, I get a call from James Brown," he tells us, "to be his opening act to take me out on tour. So ,I took it and it was great I had a wonderful time on that tour." By the time George performed on Soul Train, he knew things would never be the same again. "Soul Train, then American Bandstand. I knew then it was happening."
The guests aboard this year's Ultimate Disco Cruise got to hear George sharing incredible memories like these and more. And they loved him so much that we just had to invite him back for the 2020 sailing. But we're not sure who's more excited that he'll be back on next year's cruise – our guests or George!
"It was a beautiful cruise," George says excitedly. "I knew most of the artists that were performing – it was like getting together with old friends and it was so special." And the fans? "Fantastic and unbelievable. All the people came for the disco music. They all still love and live the music."
George particularly enjoyed meeting these fans while listening to their memories and how his music made such an impact on their lives. One of those fans was Thelma Houston's sister, who told George about the first time she saw him perform. It was in a Chicago club, and that night changed her life forever. "We both had a chuckle," he says. "I was dancing up onstage with Thelma's sister that night? I had no idea."
And on the Ultimate Disco Cruise, George is a fan, too. "I would like to come back on the cruise every year," he declares. "I saw The Spinners, the Trammps, Tavares, France Joli, The Village People, Rose Royce and Evelyn 'Champagne' King, and, of course, KC and the Sunshine Band. I had to. All the great artists that were there….it's unbelievable. I think I saw all the acts onboard. When I'm not performing on the 2020 cruise, I'll see all the acts," he promises.
Until next February rolls around, George will be keeping busy by touring the world and promoting his recent album, "Love." "I think the magic in music is that people like romance," he says as our conversation nears its end. "That's why they call me the worldwide ambassador of love." We're so delighted that George is bringing his magic and love back to the Ultimate Disco Cruise next year and hope you'll be onboard for it all.