Ports of Call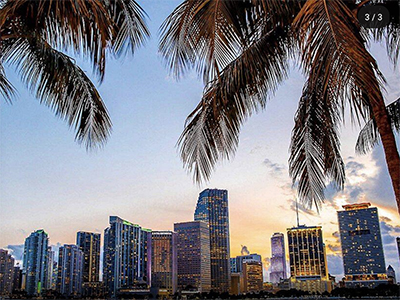 Miami, FL
Welcome to the official Cruise Capital of the World, a world-class city with a world-class beach. Before your cruise from Miami, stay and play. Within view of Miami cruises, colorful characters from macaws to monkeys greet you at Jungle Island, with pink flamingos, white cockatoos, and green parrots. In Miami Beach, iconic Lummus Park frames the Art Deco hotels, fashion models, and fancy cars. From South Pointe Park, watch the ships glide out to sea. On Lincoln Road, you could spend three months eating at a different restaurant every day. Up the coast at Bal Harbour Shops, designer boutiques challenge fashionistas, who shop till they drop at Haulover Park Beach.
---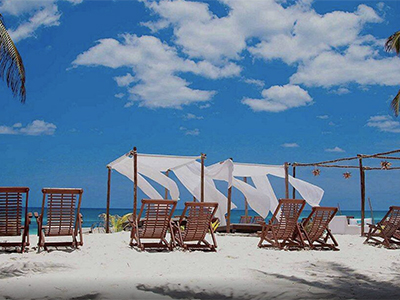 Cozumel, Mexico
Cruises to Cozumel, Mexico are popular for good reason—after all, Cozumel effortlessly balances its flashy side with a natural, unblemished beauty. The tropical climate promises close heat, plentiful sunshine, and pristine beaches for every kind of traveler.
Divers love Cozumel for its clear waters and preserved coral reefs. Beach lovers can rest and relax at beaches like El Cielo or Playa Palancar, while outdoor enthusiasts will find respite in the island's jungles and national parks. There's no shortage of beach bars, clubs, and dancing on the island for nightlife lovers, either. Cozumel may be one of Mexico's biggest destinations, but it hasn't lost its heart in the process.
You can stay close to the cruise port with shopping, eateries, and sights in historic San Miguel. Head inland to the Mayan ruins of San Gervasio, or take things one step further on your with excursions to Tulum, Arrecifes de Cozumel National Park, or the beautiful Playa del Carmen.
---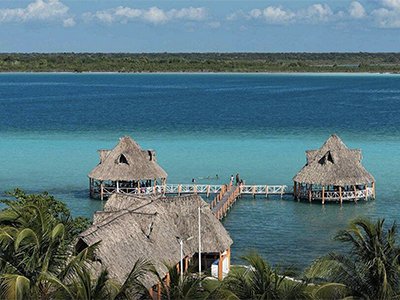 Costa Maya, Mexico
Puerto Costa Maya (typically referred to as Costa Maya) isn't your typical cruise port. Located on the southeastern coast of Mexico along the Yucatan peninsula, it's privy to some of the best natural wonders, historic structures, and scenic views in Mexico, making a Costa Maya cruise an enticing vacation. It's right by sandy beaches lining the Caribbean Sea with coral reefs located just a short distance off shore and also close to ancient Mayan ruins, intriguing animal encounters, and exhilarating activities.
While the surrounding beauty and fun excursions make it a quintessential port of call, what makes the port different is that Costa Maya was built in 2001 (and rebuilt after Hurricane Dean in 2007) to almost predominately cater to cruisers, meaning it is set up to make your day in port easy, fun, and relaxing. The port area of Costa Maya is referred to as Costa Maya village and it is made up of a variety of attractions that will give you an exciting and cultural experience just steps from your ship. Beyond the shops and restaurants, you'll find a pool with a swim-up bar, a small beach to relax on, and even a dolphin experience.