Ports of Call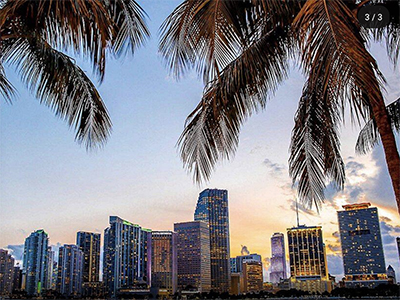 Miami, FL
Welcome to the official Cruise Capital of the World, a world-class city with a world-class beach. Before your cruise from Miami, stay and play. Within view of Miami cruises, colorful characters from macaws to monkeys greet you at Jungle Island, with pink flamingos, white cockatoos, and green parrots. In Miami Beach, iconic Lummus Park frames the Art Deco hotels, fashion models, and fancy cars. From South Pointe Park, watch the ships glide out to sea. On Lincoln Road, you could spend three months eating at a different restaurant every day. Up the coast at Bal Harbour Shops, designer boutiques challenge fashionistas, who shop till they drop at Haulover Park Beach.
---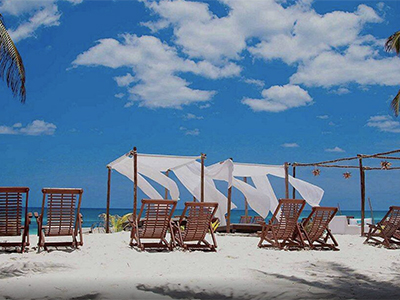 Cozumel, Mexico
Cruises to Cozumel, Mexico are popular for good reason—after all, Cozumel effortlessly balances its flashy side with a natural, unblemished beauty. The tropical climate promises close heat, plentiful sunshine, and pristine beaches for every kind of traveler. Divers love Cozumel for its clear waters and preserved coral reefs. Beach lovers can rest and relax at beaches like El Cielo or Playa Palancar, while outdoor enthusiasts will find respite in the island's jungles and national parks. There's no shortage of beach bars, clubs, and dancing on the island for nightlife lovers, either. Cozumel may be one of Mexico's biggest destinations, but it hasn't lost its heart in the process.
You can stay close to the cruise port with shopping, eateries, and sights in historic San Miguel. Head inland to the Mayan ruins of San Gervasio, or take things one step further on your with excursions to Tulum, Arrecifes de Cozumel National Park, or the beautiful Playa del Carmen.
---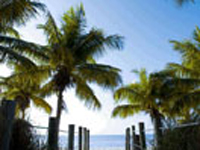 Key West, FL
Ernest Hemingway made wild, colorful Key West his home, and you will want to do the same. Home to modern-day adventurers, artists, and poets, the island's charming Old Town teems with restaurants, bars, and unique shops. Add pristine coral reefs, coconut palms, and a laid-back attitude that is truly contagious, and it's easy to see why so many visitors to Key West never leave.