REUNITED WITH PEACHES AND HERB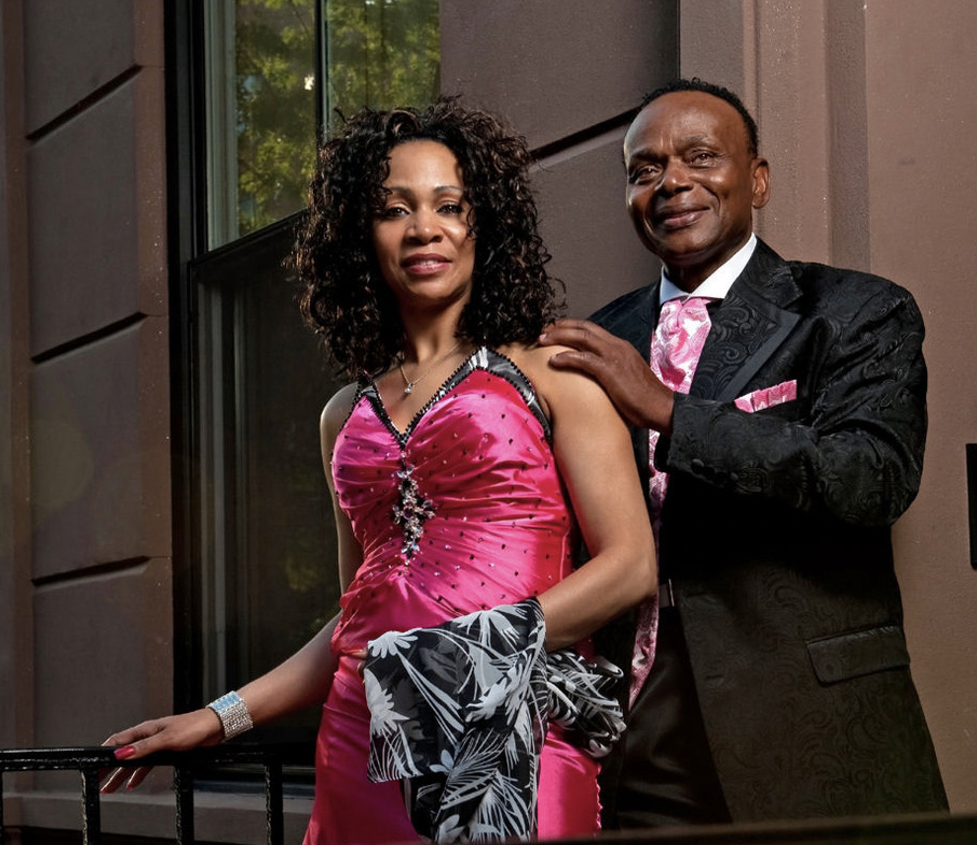 Disco fans rejoice! With the 2022 Ultimate Disco Cruise set to sail again in February 2022, disco fans from around the world who are coming on board for five days of glorious disco fun will get to once again "shake their groove thing" when iconic vocal duo Peaches and Herb take the stage on deck to perform some of the duo's decade-spanning hits! As Herb Fame said emphatically, "We are looking forward to working with all these great names, having a great time with all our friends, and as a matter of fact I'm ready to buy a ticket!"
Herb Fame (real name Feemster) and current vocal partner Wanda Makle will treat fans to a set chock full of the divine soul/r&b/disco grooves Peaches and Herb are known for, from beloved disco classic "Shake Your Groove Thing" – which has ignited dancefloors across the globe since its release in 1979 – to the smooth soul rhythms of the 1980 #1 hit "Reunited" to other classic hits including "Let's Fall in Love," "For Your Love," "Close Your Eyes" and their smash hit single "Love is Strange."
Music has always been the destiny for Herb Fame. The Washington DC-based music star got his start singing in church as a child, sang in neighborhood groups and worked a record shop after high school. After meeting producer Van McCoy at the record shop, he introduced Herb to singer Francine Barker and the original Peaches and Herb was formed. From the late 1960s-through 1970, Peaches and Herb recorded multiple hit records and gained international stardom touring the world as America's Sweethearts of Soul. In 1970, Herb took a break from music, but after an eight year hiatus returned with a new "Peaches" and a renewed musical energy, going back into the studio with friend/producer Freddie Perren to record what would become one of their trademark worldwide hits and a disco era anthem, "Shake Your Groove Thing."
During a recent phone interview, Herb Fame and Wanda Makle talked about their excitement to be returning to live concerts following the pandemic that halted the live performance industry and touring, including music cruises. "We always give love – our show is about love, falling in love, reuniting," said Wanda. "We all love our families and we can all come together as one and still continue to get that love-that's what we want people to know."
Herb Fame also reminisced about their breakthrough disco album Too Hot and the classic track "Shake Your Groove Thing" that Peaches and Herb recorded with longtime DC-based friend and producer Freddie Perren, who had started his own company following his years at Motown.
"When we first heard the track, disco was having its fun, but I was already older," said Herb. "After we recorded it, we thought this is great, it wasn't a cut people would have expected us to put out and thank god it worked for us!"
And man are we thankful, too! We look forward to hearing Peaches and Herb perform their hits LIVE onboard in February.