In Case You Missed It…Look Who We Just Added!
Just when we thought the Ultimate Disco Cruise couldn't get any better, it did! Have you heard which stars we added to our 2022 lineup? Our third disco party at sea is gearing up to be the best one yet!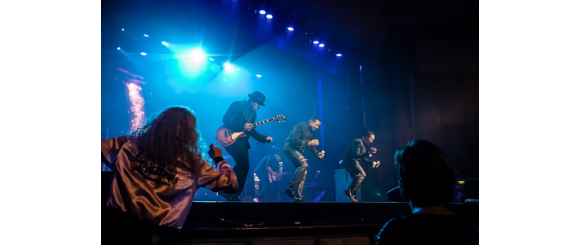 You wanted them back for our 2022 sailing, and we heard you! We're so thrilled that the iconic and quite possibly most recognizable family in music, THE JACKSONS, will be hopping onboard to bring even more boogie to our favorite trip! Inducted into the Rock & Roll Hall of Fame in 1997, the legendary group boasts five No. 1 albums, eighteen No. 1 hits, seventeen Top 10 albums, and seventeen Top 40 singles. Original members and brothers Tito, Jackie, and Marlon Jackson will bring the moves and the music to the Celebrity Theatre, performing hit after hit like "Blame it on the Boogie", "Can You Feel It", and "Shake Your Body (Down to the Ground)". This incredible addition is sure to make our trip even more unforgettable and jam-packed with superstar-power!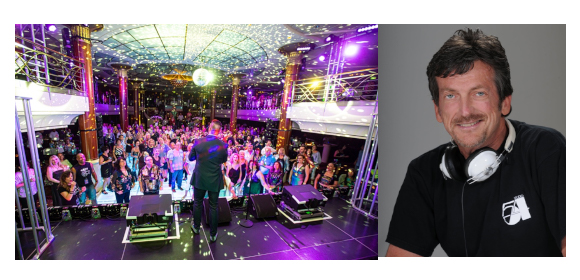 But that's not all! Past guests on the Ultimate Disco Cruise know that a huge part of the experience is our New York-inspired nightclub at sea: Studio 55. So, we knew we had to get DJ Robbie Leslie to come onboard with us to spin the disco tracks that keep us dancin' all night! Robbie began his career in New York, and quickly became a regular and premier disc jockey in the Big Apple's biggest nightclubs, such as Studio 54, The Saint, the Palladium, and so many more. Since then, Leslie has received many awards and honors from the industry and is approaching his tenth year on SiriusXM with his show "Robbie Leslie Presents", which airs on Fridays and Mondays.
The Jacksons and DJ Robbie Leslie join our already unmatched 2022 lineup of legends including KC and The Sunshine Band (special appearance 2/28), Kool & The Gang, The Spinners, Rose Royce, The Ohio Players, Exposé, Russell Thompkins, Jr. & The New Stylistics, Evelyn "Champagne" King, A Taste of Honey, Thelma Houston, Norma Jean Wright, Luci Martin & Alfa Anderson formerly of Chic, Peaches and Herb, The Hues Corporation, and many more! Get to know these icons like never before at exclusive Q&As, autograph sessions, panel discussions and more as we sail the crystal-clear Caribbean waters on the luxurious Celebrity Summit from February 26-March 3, 2022. You definitely won't want to miss this immersive disco voyage – book your cabin today before it's too late!
We can't wait to see you again to Celebrate the Greatest Dance Music Ever