Disco, Funk, Slow Dancing and More with the Commodores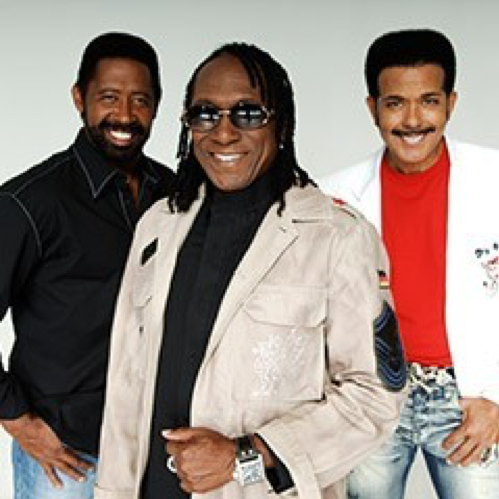 The Commodores, from left: William King, Walter "Clyde" Orange, JD Nicholas.
There are few bands who can take us from the funky grooves of "Brick House" to the romance and slow dance of "Still" and everything in between while making it all look so "Easy." And on top of it all, what other band has a song tailor-made for the Ultimate Disco Cruise? Is it any surprise that we wish the Commodores could "Sail On" with us every year? We couldn't hold back our excitement when we spoke with the group's founding member, William King, who told us about how much he loves to tour and what he's looking forward to when he joins us in February.
As soon as William King answered the phone, we couldn't wait to ask him where those epic Commodores ballads and disco grooves came from. Was this all part of a plan to dominate the airwaves and dancefloors around the world (because it worked!) or did it all come about naturally and take the band by surprise?
"It was both," he reveals. "We were famous for having meetings - and we still are, as a matter of fact," William laughs. "Part of those meetings back in the day was spent trying to figure out who we were and who we wanted to be and the kind of music we wanted to perform. So, we tried to figure out what kind of music people liked and realized that everyone loves a ballad – no matter if you're a country or rock and roll or funk fan, a great ballad was something everyone would listen to. So we set out to write songs like 'Easy' and 'Close to You' and 'Three Times a Lady.'"
But fate had a little something more in mind for the band. "We were like a huge, musical melting pot. We had Milan from Mississippi who grew up on old blues and knew jazz. We had Ronald, our bassist, who was into funk and we had Thomas who was into hard rock guitar and then we had Walter on drums who was into big band and jazz. Lionel was more mellow, into ballads and became the best ballad writer of us all. And me, I'm more of a melodic and pop up-tempo kind of guy. We would literally just throw it all into a pot and just mix it up and that's the reason why the music came out the way it did. Pop melody would have a funk base with a bluesy or jazzy feel to it. Things were all over the place for us and we just went with it because it was what we knew."
"We just wanted to write music however we felt it, so that's what we did. 'Machine Gun' is a big disco song, a total instrumental with just the band wailing. Then we had songs like 'Too Hot to Trot,' which was written for the movie 'Thank God It's Friday,' and has more of a funky disco feel to it."
Speaking of funky disco, did you know that "Brick House" almost didn't get released? "It almost didn't make the album because most of the guys didn't have any faith in it," William explains. "Now, 'Brick House' is the last song in our show and we have everyone down front and dancing by the time we play it. It is so amazing that they are dancing just like they were when they were 16-17-18. They are getting down. And I love it. It just makes me feel so good."
It's not just the fans that are having the time of their lives during Commodores concerts. "We just enjoy ourselves," he says. "We still tour year-round. We literally have spent more time through the years with each other than our wives," he adds with a laugh.
Next year, their tour will take them to the Ultimate Disco Cruise, where King looks forward to putting on his boogie shoes and hanging out with fans. "They came to see you," he says humbly, "and sometimes they don't know what to do when they're finally next to you. So, I give them a hug and help them along." William offers up a little more help for guests who are coming aboard the cruise for the first time. "Do your homework, find out what's going on that you like to do, and then DO it. Let yourself go and you'll have the best time of your life!"
Before the ship sails, the Commodores will head back into the studio to work on a new album, with possibly a book and a Broadway play on the horizon. "We're in the process of writing new music. It's been a long time since we've been in the studio together," William says with excitement. We share his excitement and hope the band will perform some of the new songs with us on the cruise next year!