Refer a Friend and Earn a Free Beverage Package!
What's better than 5 nights of Dance Fever at Sea with your favorite disco artists? How about reliving that incredible disco era with your friends and family while getting credit for doing so! We've enhanced our Group Leader program so friends that book together in our Bring a Friend Program earn sooner and can enjoy additional perks including a free beverage package and onboard credit!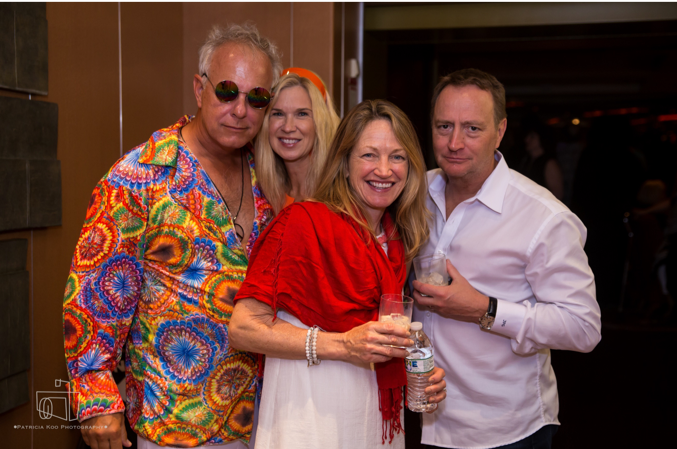 Here's how it works:
1. First, book your cabin if you haven't already done so, and begin promoting the cruise to your friends and family.
2. When your friends are ready to book, have them call our reservationists at  (844) 296-3472, mention your full name at time of booking, and your cabin will receive a free Classic Beverage Package for all 5 nights*!
This package is valued at $295 per person! You can choose from an incredible array of beers, spirits, cocktails, liquors, frozen drinks and wine by the glass up to $9 per serving.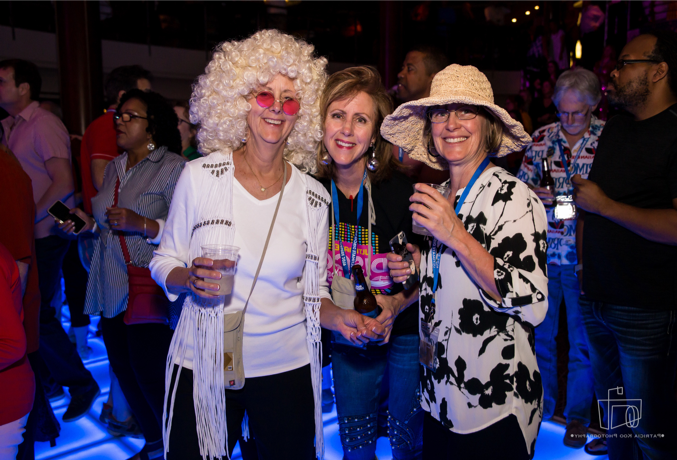 3. Not only will you receive rewards, but the friends you refer will too! Each cabin you refer will receive $100 of onboard credit per person (up to $200 per cabin).
This onboard credit is non-refundable and cannot be applied towards purchases made online.
4. Once you have 3 cabins booked under your name, not including your own, then you qualify for the Group Leader Program Compensation rates below and must register to qualify for these additional benefits. Register here and agree to the Group Leader Terms and Conditions. After registering, your friends' cabins will still receive the $100 per person Refer-A-Friend Bonus and the remaining portion of your earned funds will be distributed in accordance with the Group Leader Program.
5. Our reservationists will ensure your account is properly credited, and you can sit back and start planning the vacation of a lifetime with your friends and loved ones. It's that easy!
*You will not receive a second beverage package or the equivalent cash value for referring a second cabin. However, you will receive compensation once 3 cabins are booked under your name, not including your own, so make sure to continue telling your friends!
| GROUP CABINS SOLD | COMPENSATION | GROUP CABINS SOLD | COMPENSATION |
| --- | --- | --- | --- |
| 3 Cabins | $400 | 12 Cabins | $1,700 |
| 4 Cabins | $500 | 13 Cabins | $1,800 |
| 5 Cabins | $700 | 14 Cabins | $1,900 |
| 6 Cabins | $800 | 15 Cabins | $2,500 |
| 7 Cabins | $900 | 16 Cabins | $2,600 |
| 8 Cabins | $1,000 | 17 Cabins | $2,700 |
| 9 Cabins | $1,100 | 18 Cabins | $2,800 |
| 10 Cabins* | $1,500 | 19 Cabins | $3,000 |
| 11 Cabins | $1,600 | 20 Cabins** | $3,500 |
* 20% Discount on Group Leaders Cabin 
** An Additional 20% Discount (total of 40%) on Group Leader's Cabin
Over 20 Cabins - Agreement with StarVista LIVE 
The group leader's cabin does not count towards compensation.
Some options for friends to use their onboard credits include:
Take a fun shore excursion
Have an enjoyable spa day
Enjoy a group dinner at any of the specialty restaurants on the
Celebrity Infinity
Share a drink poolside with your friends while you relive all these great memories and make fabulous new ones.
We cannot wait to see you onboard the Ultimate Disco Cruise and we are so excited to meet your friends! The cruise is coming up soon and cabins are selling quickly. Make your referrals now so your friends can take advantage of the best cabin selection and affordable payment plans.
Just a few things to note:
In order to be part of the referral program, you must already be booked on the Ultimate Disco Cruise 2020.
Your referrals must book by phone and use your full name as the referral at the time of booking.
This special promotion cannot be combined with other promotions except on your own reservation if there is already a promotion applied. Only one referring name can be used per cabin. 
This special Bring a Friend promotion begins September 25, 2019 and expires December 1, 2019. Only cabins booked by your friends starting September 25, 2019 will qualify for these new benefits.