The Disco Digest Checks In With KC of KC And The Sunshine Band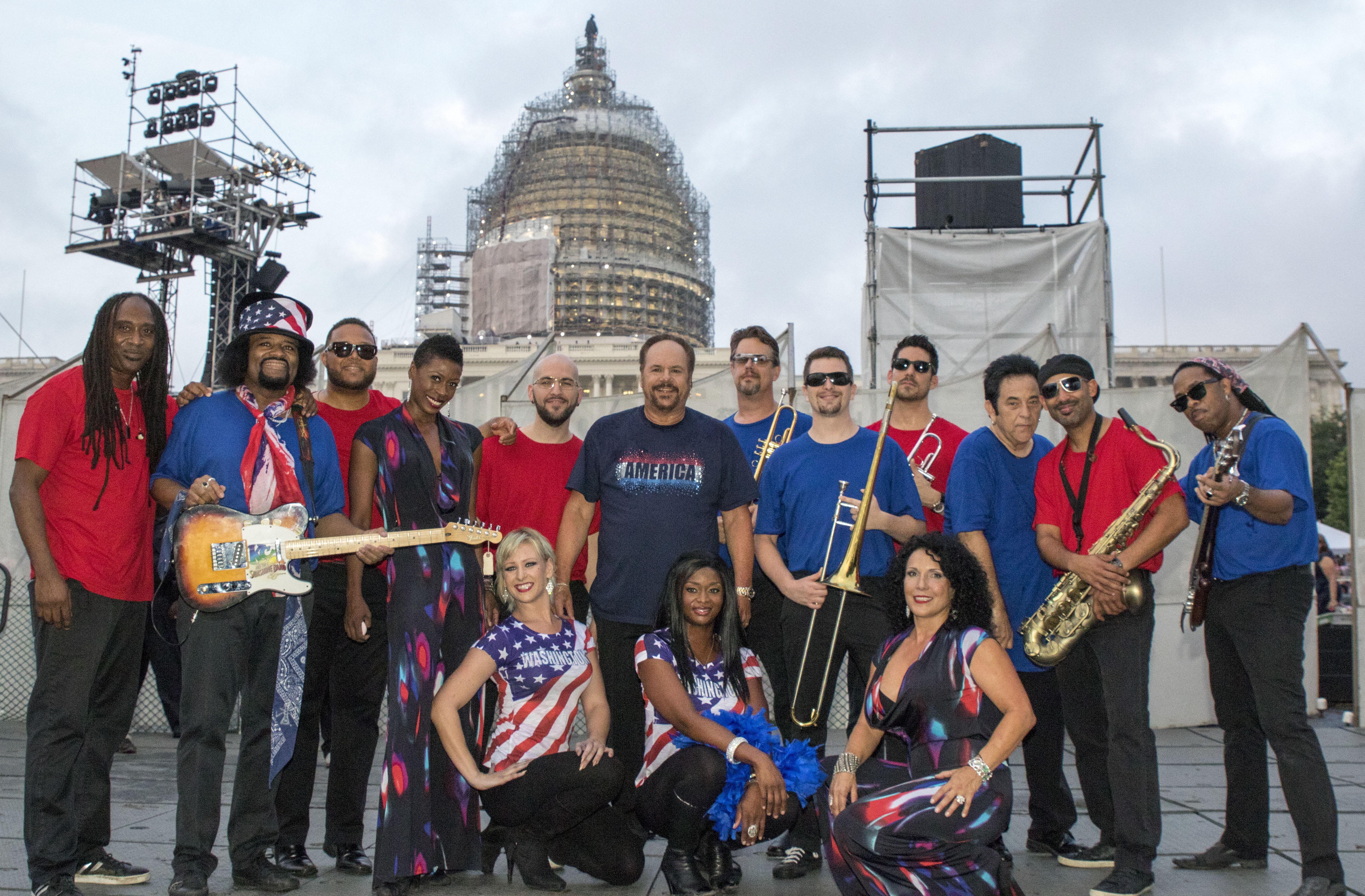 Get Ready for KC and The Sunshine Band to "Shake, Shake, Shake"…
Shake Your Booty.
What's at the top of every Ultimate Disco Cruise packing list? That's right, a pair of your favorite boogie shoes; platforms, towering slide stilettos, Candie's or maybe even some roller skates. And what better place to get them moving than a concert with KC and the Sunshine Band? We caught up with Harry Wayne Casey recently who shared with us his simple formula for getting people to "Get Down Tonight" and every night since 1973.
It might surprise you that KC (who really needs no other introduction because we all know and love him as the longtime leader of the Sunshine Band) is remarkably down-to-earth about his songs. You know, the ones with a sound that no one else has, that no one else can replicate, that grow finer with time and that new generations love just as much as those of us who grew up
with them.
"I never tried to sound like anybody," he explains rather simply. "I was just doing what popped into my head." And just like that, KC reveals the secret behind his amazing, catchy, I-gotta-get-up-and-dance songs.
"I'm more of a commercial songwriter as opposed to a storyteller," he admits, beginning to reveal the massive talent he downplays modestly. "There was always a message in the songs, believe it or not. 'That's the Way I Like It' is about how you'd like to be treated, how you'd like to be loved and the things that you like about being loved by a certain person. 'Shake Your Booty' is a song about being proud of who you are and not being afraid to do things. To let go and to enjoy life and to have fun. You can't worry about what other people are going to think about you. You are who you are and what you are and you need to love yourself before someone else is going to love you."
For the fans who hung on every lyric and sang along loudly and with carefree abandon, his message was received loud and clear. But for those who clung only to the infectious choruses, they too were able to understand the positive spirit of the songs. The rhythms and the backbeat are irresistible, creating a mood that makes everyone within earshot feel good and feel happy.
"At the time that I was starting to put these songs together, I thought music had gotten really dark. I'm a person who likes all kinds of music but it was kind of frustrating because you'd get these albums and there'd be two up-tempo songs and the rest would almost kind of put you to sleep. So, I kind of did a reversal thing - a whole up-tempo album with one slow song on it in the end," he says of his surprising slow-dance hit, "Please Don't Go." "I just wanted to show that there was something different about me and I felt that it was time to switch it up a little bit."
KC's plan worked. The world fell in love with "Please Don't Go" and the single ended up showing that there was something very different, indeed, about the superstar; his appeal crossed genres and generations. "It was a very interesting record because the B-side was a song I recorded called 'I Betcha Didn't Know That.' And while the A-side, 'Please Don't Go,' was number one on the pop charts, the B-Side was number one on the R&B charts. I've never heard of any other record doing that," he muses.
Lately, KC has been serving up even more songs for the world to fall in love with. "I've released four Top 25 dance records in the last year. The new album that I'm working on has a lot of different types of things on it. There's some R&B stuff. There's some EDM stuff on it. There's some mid-tempo songs, a ballad. A real cross-section of sounds - I'm tapping into all of the different types of music and things that I feel."
Which explains why his music makes us feel so much, too. We don't just hear the lyrics or listen to the rhythms. We feel things, just like KC does when he writes the songs. Which is the simple reason why KC and the Sunshine Band are among the most successful and beloved bands in the world.
"I've been writing since I was 12 years old and God gave me some wonderful gifts. There's no explanation for them and I'm just happy that I've been able to share those gifts with the world. Music is part of all of our lives and I'm glad that I'm a part of that part," he ends with a smile.
Keep up with KC and the Sunshine Band at www.heykcsb.com and on Facebook at https://www.facebook.com/KCandthesunshineband/.