Soul of the '70s - From Smooth and Sultry to Downright Funky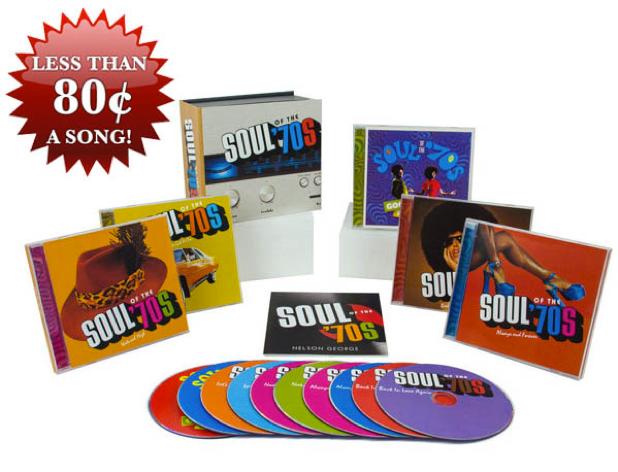 All your favorite soul hits of the '70s are in one collection! Time Life's Soul of the '70s music collection is a must-have for any fan of classic soul. Relive the memories of outlandish outfits, outrageous performances and incredible superstars!
You'll receive 8 CDs filled with over eight hours of classics from the greatest decade of soul music. Plus, as a special gift enjoy two FREE CDs featuring the best soul dance music of the late '70s. You'll also get an exclusive 32-page liner note booklet written by acclaimed author Nelson George that chronicles the evolution of '70s soul music and provides unique perspectives from well-known musicians and historians.
More information available here!