You'll be Starstruck On The Greatest Dance Party At Sea!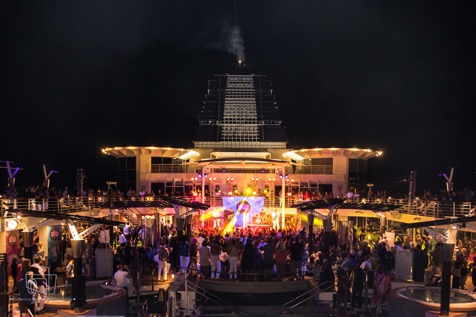 Just imagine seeing KC and the Sunshine Band belt out hit after unbelievable hit in a special performance on February 13th, The Jacksons entertain us with their in sync moves and melodies, and the one and only Commodores deliver "Brick House". These superstars and dozens more will be sending us back in time to the nights we'd meet our friends out at the clubs to dance 'til dawn with the unbelievable bonus of seeing over 40 LIVE performances from the pioneers of the dance revolution.
We guarantee the Ultimate Disco Cruise will be an experience unlike any other. Imagine not only seeing LIVE performances from the stars but also dancing under the stars at the pool deck with spectacular shows, then heading to our own "Studio 55" modeled after the NYC Clubs of the '70s. You need to see it to believe it. And, what's even better is that we are offering our biggest incentive ever for you and your friends to join the party.
Book Now With Our Biggest Incentive Ever!
The Ultimate Disco Cruise has created a community of like-minded fans who love to boogie to the music and reminisce on their days at the clubs in the late '70s. We want you to become a part of this community and bring your friends too! Refer a friend that books a cabin and receive a Classic Beverage Package for your booked cabin (up to $590 value) Your friends will receive a $100 onboard credit per person (up to $200) to use on spa services, specialty dining or to join you in a toast for introducing them to the Greatest Dance Party at Sea!
Plus, you become eligible to receive the Group Leader Compensation rates when you get 3 or more cabins booked under your name, not including your own. Details on the program and how to get started can be found here or call 844-669-3472.
Just imagine popping the bubbly, sipping a sunset cocktail, or enjoying your drink of choice to toast the era that brought us the best dance music and the freedom to let loose on the dance floor.
Call 844-669-3472 or book online now, don't miss the boat!