Yvonne Elliman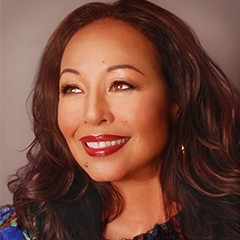 By the time she sang her #1 hit "If I Can't Have You" in "Saturday Night Fever" – written specifically for her by the Bee Gees – Yvonne had already launched a career that included releasing four albums and early fame from the 1970 rock opera "Jesus Christ, Superstar."
After moving from her native Hawaii to London while still a teenager, Yvonne was discovered by the legendary duo of composer Andrew Lloyd Webber and lyricist Tim Rice. They invited her to sing the part of "Mary Magdalene" with the ballad "I Don't Know How to Love Him" for their concept album, before the rock opera made its Broadway debut in 1971 with Yvonne in the only female principal role. Her role in the film version earned her a 1974 Golden Globe nomination for Best Actress in a Musical or Comedy.
While in New York City for the Broadway production, Yvonne began singing backing vocals for Eric Clapton and touring with his band. Her fourth album, released in 1976, gave her two Top-20 hits: the title-song "Love Me" written by Bee Gees members Barry and Robin Gibb, as well as Yvonne's cover of
"Hello Stranger."
Following "Saturday Night Fever," Yvonne had a major club success with the disco track "Love Pains" while also having a few Top 40 hits. After appearing in a two-part episode of the TV hit show "Hawaii Five-O" in which she performed the song "I Can't Get You Outa My Mind" with co-star James Darren, Yvonne decided to dedicate herself to raising her two children. Perhaps it was that show making her want to reconnect with her roots when she said, "I'd enjoyed a happy childhood, in part because Hawaii is a very musically driven place with all the different ethnicities contributing their styles of music to the mix."
Although loving being on her island home again during her self-imposed hiatus, Yvonne eventually began reappearing on the music scene after releasing an album entitled "Simple Needs" with all songs written by her. Since then, Yvonne has continued performing at music festivals, benefits, and concerts around the world.
Yvonne makes her home in Hono., Hawaii.